For large-scale photovoltaic power generation bracket installations, cold-rolled profiles are a common solution. Whether the shape of the photovoltaic support is simple or complex, it can be rolled and welded to the exact specifications required.

Photovoltaic stents have a variety of materials, and the close cooperation between cold-rollers and engineering fastener manufacturers can significantly reduce the associated costs in solar power projects. For example, the use of pre-installed fasteners will shift the installation workforce from the construction site to the cold rolling production line, reducing the looseness after the installation of the panels, thereby eliminating the need for artificial time on the precious PV project site and bringing additional benefits. . These pre-assembled fasteners include high-performance, easy-to-install components such as fastening fasteners.

Production Process

When the cold-rolled formed material is applied to a solar tracker or a cradle system, the types of selection thereof are various. The most common materials include high-strength low-alloy steels (HSLA steels) and aluminum alloys. Some alloys need to be formed in thin places while meeting the strength requirements. Caps or tunnels are widely used, and any open or closed structure can be completed by cold rolling. Any shape of pre-punched hole can be punched at any position in the pipeline. In the photovoltaic power plant project, the length of the bracket is limited to the length of the freight car, and some bracket designs are up to 47 feet. The subsequent processes, including surface processing, welding and fastener installation, can bring value added to the customer.

Cost considerations

Photovoltaic stent manufacturers are facing huge price pressures and increasingly strict supervision systems. Not only does the customer expect to reduce the cost of the components, but it also requires a reduction in the labor costs of installing the field brackets in the PV project. This is particularly evident in large-scale photovoltaic projects where manufacturers need to increase their uniaxial support at their own expense in addition to a fixed-angle installation system in order to increase installation efficiency. If based on efficiency, the design of some brackets can even be used for photovoltaic panel assembly systems.

Whether mounting a single-axis bracket or a fixed-angle bracket, some assembly fasteners are essential. Part of the assembly work must be completed by construction personnel at the construction site. For ease of assembly, parts are usually designed with pre-punched nuts and bolts. The number of fasteners installed varies greatly depending on the size of the project. Power plant-level PV projects often require a large number of fasteners, and in some projects 70,000 bolts per megawatt must be installed. The use of fasteners in the project is often in the millions, which directly affects the demand for on-site construction manpower.

In order to reduce the use of loose fasteners (easily lost) at the construction site, cold-rolled manufacturers can install the fasteners synchronously in the production of the brackets. Through on-site inspections, it has been confirmed that installation at the factory can save considerable cost compared with working outdoors. In addition to reducing labor costs, quality control has also improved. Some projects pay high wages to hire skilled workers, for example, temporary workers are often added to meet the contract deadline, but short-term training for temporary workers is also a challenging task. Obviously, for large projects that require millions of fasteners to install, it is wise to use pre-installed hard fasteners.

Select components

Choosing the right fasteners can reduce installation time and costs while providing quick installation and meeting all design goals. The mounting of the fasteners is usually completed using a press and a tool for the cold rolled portion of the subsequent operation. If the project size and completion time are guaranteed, online installation can also be operated. Secondary operations can be quickly set up and are the most suitable type for most utility projects. Blind rivets, rivet nuts, riveted bolts are more commonly used in the project.

This is the only choice for closed section profiles because no back machining is required. Most photovoltaic cold-rolled bracket profiles use a hat-shaped cross-section, allowing the tool to be operated on both sides. Rivet nuts and bolts are completely installed one at a time by hand. In this case, the use of automation equipment is costly and it is not possible to install multiple components at the same time.

Press riveting fasteners can be used in two-way installation tools. Typical automatic installation, automatic loading machine with single-station press complete installation. However, multiple pressure riveting fasteners cannot be installed on a single-station press. Especially on sheet steel materials, the mechanical properties (such as torque or push/pull) of rivets and riveting fasteners almost reach critical values. The fastener size and plate thickness may need to be adjusted according to the customer's requirements for the structure.

Flangeform fasteners are a high-strength fastener and are the best choice for fixing steel plates. They are widely used in automotive and white goods and other related fields. Easy installation, lower installation cost, suitable for large-scale continuous line production, also suitable for installation of single parts for automated or manual line. And, a plurality of fasteners can be installed by a single station punch. Stainless steel or thick zinc coated carbon steel is ideal for outdoor use.

These properties of the Flangeform, as well as the bi-directional installation of the connection components, are ideal for photovoltaic tracker and cradle applications. Figure 1 shows the basic installation sequence. During installation, the secondary flange is formed on the back side, and the radial flange on the steel plate can be seen in FIG. 2 . As shown in Figure 3, there are 6 ribs ribs on the nut.

Reduce installation time

The installation cycle is crucial for cold-rolled manufacturers to install millions of fasteners, and the choice of components will make a difference in the overall situation. The following case studies mainly outline the use of Flangeform fasteners by cold-rolled manufacturers for a power plant-level photovoltaic project. In this solar project, the end customer specified 300 series stainless steel riveted fasteners to reduce the installation time and construction site labor. Figure 4 shows the M6 ​​studs and nuts. The material is pre-galvanized, low-alloy high-strength grade 50 steel, 1mm thick common specifications for photovoltaic structural parts, the total amount of fasteners more than 10 million.




We are the Leading Manufacturer Pvc Moulding,Tbar,Pvc Mould,Pvc Extrusion Mould in China, it is new materials wall decoration for wall panel.

Our Pvc Moulding and Tbar is widely used in interior decoration like hotel, restaurant, laboratory, bathroom, home etc.

It is radiation free, water-proof, fire-proof, wear resistance (green decoration material).

Feature

1. Fireproof

Accessories For Wall Panel is non-flammable and conforms to the national grade B1 standard (GB8624-2012 Grade B1).

2. Water-proofing and moisture-proofing

The product is allowed to long-term expose to moist environment.

3. Easy to install

Accessories For Wall Panel is easy to cut, saw nail, stick. it has a smooth finish one side that can be taped and jointed ready for decoration including wallpapering, painting, texture coat and veneer, and a rougher side for tiling.

5. Environment

Accessories For Wall Panel does not contain any organic solvents, formaldehyde, asbestos, oils or other toxic substances that can have a negative impact on the environment and waterways.



| | |
| --- | --- |
| Specification size | 2900mm |
| Surface Finish | High UV coating |
| Thickness | 1-9mm |
| Color | Customized colors |
| Hardness | 3H-6H |
| Materials | PVC |
| Type | Accessories For Wall Panel |
| Installation | Easy installation |
| Life Span | 15 years |
| Place of original | China |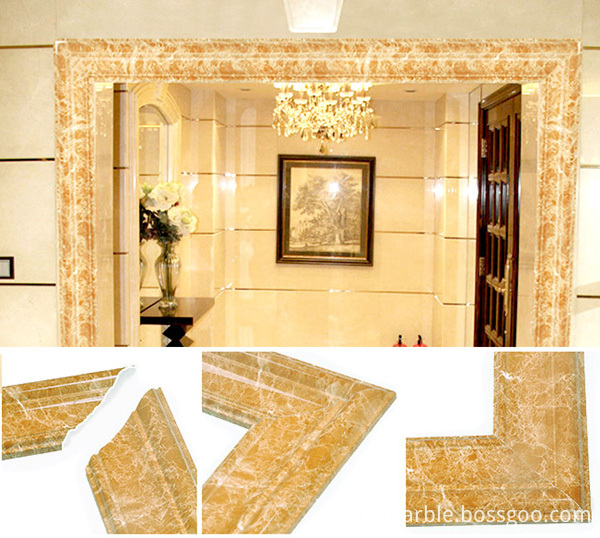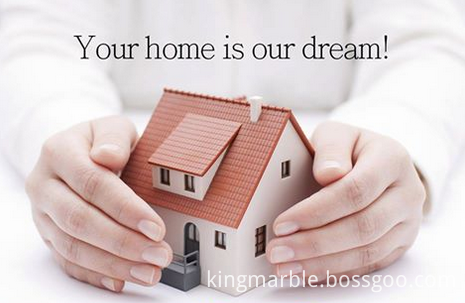 Accessories For Wall Panel

Pvc Moulding,Pvc Mould,Pvc Extrusion Mould

Shandong Kingmarble Decoration Materials Co.,Ltd , https://www.pvcmarblepanel.com